Collectio, Made in Italy, innovating the world
Ho Chi Minh, Vietnam. 5 - 6 July, 2023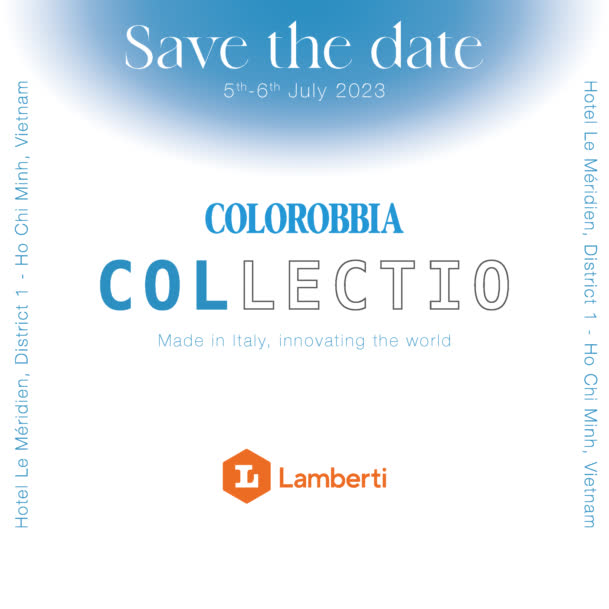 Lamberti is pleased to join COLLECTIO, the Colorobbia initiative to present the excellence of the Ceramic Made in Italy to Vietnamese customers.
We strongly believe that collaborating with partners, customers and the complementary industries by bringing our experience, Know-how and solutions around the world is the engine that drives Innovation.
Daniel Sabeni, our Commercial Manager will talk about Printojet® SST, our innovative solutions for Digiglaze, and Tenagreen range the new solutions for bodies that favour more sustainable manufacturing process by saving water and energy and reducing emissions.