Solutions for low environmental impact
Earth, water, fire and air are the essential elements that have a direct impact on ceramics manufacturing. We devote our attention to all of them in our good chemistry to optimize their use, minimizing the consumption of natural resources and reducing their deterioration.
Our expertiese and know-how for environmentally friendly solutions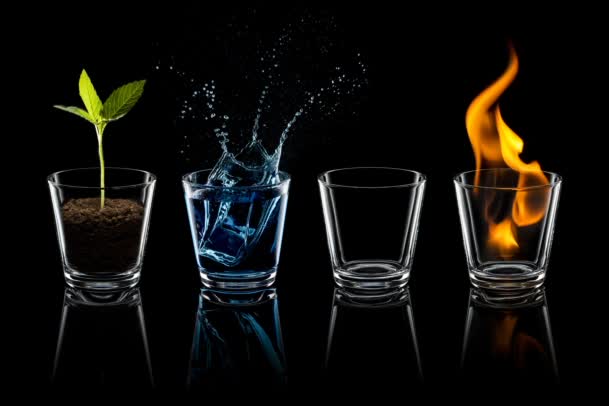 Earth: our research strives to design ceramics with reduced quantities of raw material without loss of performances. We endeavour the transition into the use of raw materials from renewable sources and available close to production facilities.
Water: reduction of water consumption and its pollution in ceramic processes is a central issue in all our R&D projects.
Fire: we research on additives whose final benefit is also to reduce the consumption of energy at the spray-drier and in the drying and firing cycle.
Air: we are developing new generations of additives that would reduce both carbon emissions and VOC minimizing also odour impact.
Our work in these four directions is embodied in our solutions for inkjet applications and for ceramic bodies preparations. Their favorable technological characteristics are complemented with our market proximity solutions.